Our children general lack of lysine. Infants under six months requirement of lysine per day per kilogram of body weight need 103 mg. Children aged 10 to 12 need 60 mg per kilogram of body weight per day, and adults only need 12 mg per kilogram of body weight per day. It can be seen that the child's requirement for lysine is 5 to 10 times that of adults.
At present, China's diet structure mainly consists of rice, wheat, maize, sorghum and other cereal crops. The lysine content of these crops is generally low, only about 0.2%, which is far from meeting the needs of children's growth and development.
Lysine is an essential amino acid, is essential for the human leukocyte substances, and the secretion of potassium, balance sodium acid synthesis and pepsin. If the body lacks lysine, the child will have loss of appetite, anorexia, picky eaters, or even refuse to eat, resulting in slow growth, or stop growing, mental retardation, weight loss, slow bone calcification, short stature, anemia, and Some children have reduced resistance to disease, are prone to illness, and so on.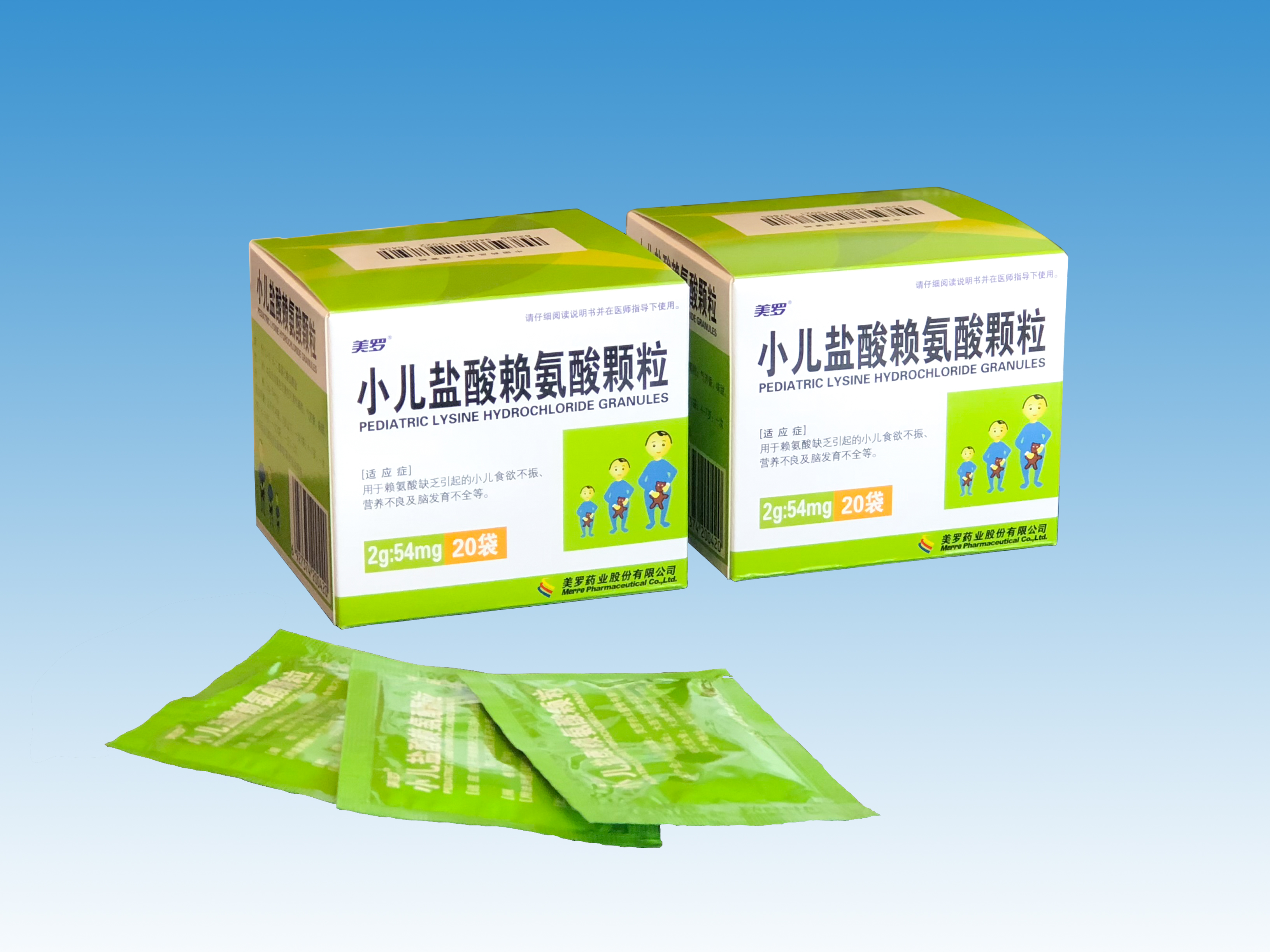 The pediatric lysine hydrochloride granules produced by Merro Pharmaceutical Co.,Ltd have good taste. Children like to take it, and it is safe and effective. It does not contain hormones. It can be taken for a long time without side effects. It can be used as the first choice to make up for the dietary defects of Chinese children!